Class and School Councils
Class Councils were introduced throughout the school, from P1-P7, offering all pupils the opportunity to experience what it is like to participate in a "formal" meeting, with a Chairperson and Secretary, and a specific agenda.
Two elected representatives from each P4-7 class bring items for discussion to our School Council meetings. Two School Council meetings are scheduled each term.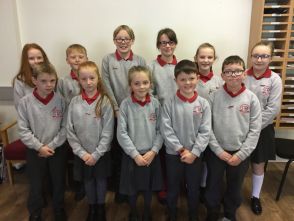 Members of School Council