P3 Visit Belfast Zoo
14th Mar 2016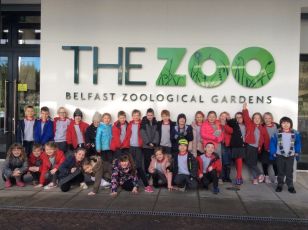 Primary 3 are currently learning about 'Amazing Africa.' We have been paying particular attention to the Savannah and thought we would like to see some of the animals in the flesh. So on Thursday 10th March, we boarded the bus and set on our way to the zoo. What a glorious day we had!
When we arrived, we were given an educational talk, then we had the opportunity to ask questions and hold various animals.
After a quick snack, we had a tour around the zoo. The sun shone all day and we all thoroughly enjoyed ourselves!